The Bitcoin price is down below the critical level in the Ichimoku Kinko Hyo system. However, the pullback seems to go back to balance. This same thing occurred with Ethereum price and the entire crypto world.    
The Bitcoin price stayed with a significant gap between Tenkan-Sen and candlesticks for almost one week. However, more often than not, these gaps won't last long.
Experts insist that there are two possible scenarios for Bitcoin. Firstly, sideways trading is possible, which ranges between $43,000 and $44,000. The other one is that there will be a comeback to the Tenken-Sen. The maximum risk would be $41,000. In case of bullish participation this coming weekend, it may spike roughly $49,000 to $50,000 value areas.
Watch out for a move to the $51,100 level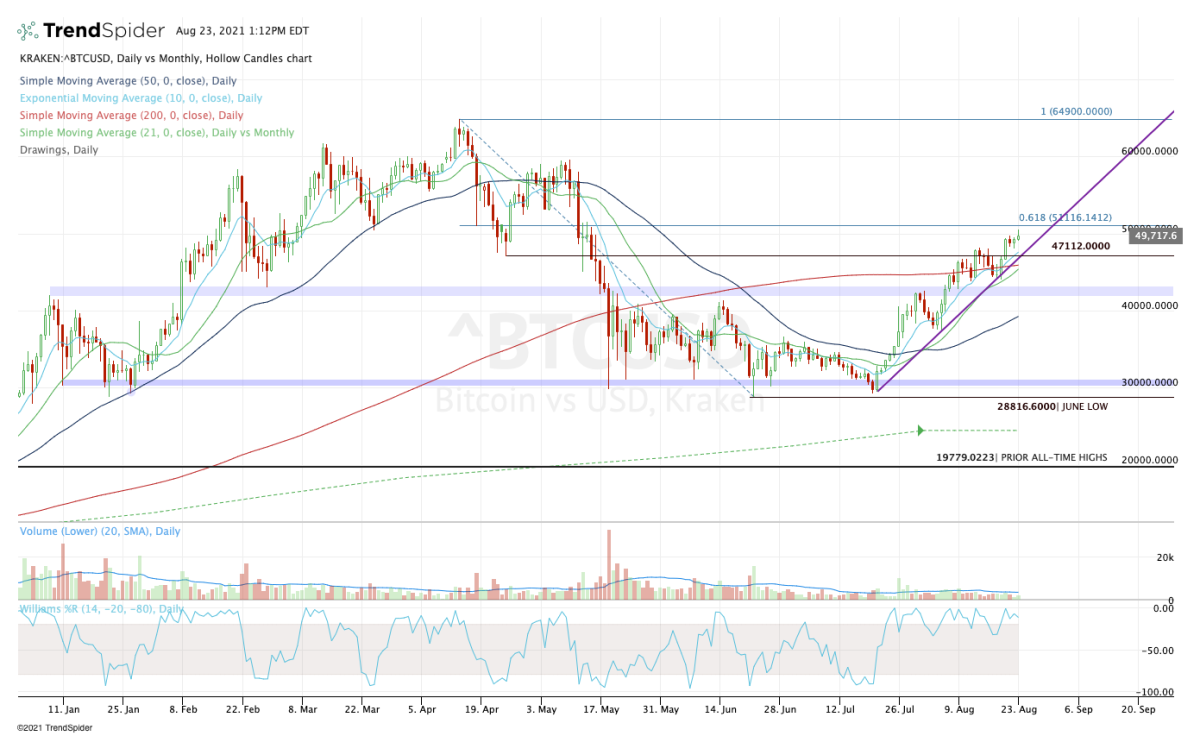 Last February 15, the Bitcoin trading price was $42,107. Since November, ATH, the biggest crypto, has been making its way to spike until it reaches 50% retracement levels. A breakout above this $51000 level may bring traders to raise the trading size.    
With the efforts to recover Bitcoin price to reach a stable position by the end of the first quarter of 2022, investors are likely still waiting for a strong wave between two trend lines.    
Meanwhile, @Kellykellam, a crypto commentator analyst, said that "Bullish news stacking up, 40k holding strong, multinational government BTC adoptions, illiquid supply growing daily, and yet another onchain metric screaming BUY."   
Next week, this will be the most awaited to see if Bitcoin's price surged to $50,000.
How to catapult to new highs
Bitcoin and other cryptos are making big moves week after week. Hence, we see a new batch of speculative buyers returning to their respective crypto asset classes. As a result, when the bullish momentum starts, a move over $51,100 is highly possible in the mid-term time frame.    
Look for a reversal when the Bitcoin price consolidates above $51,000.
The Bottom Line
Bitcoin is still hovering around a significant support level to move upwards. It means that there is still a boost in its way. However, if the current bullish momentum comes to a complete halt, the price of Bitcoin may start to plummet.
The Ichimoku Kinko Hyo is a popular trend-following indicator: If the cryptocurrency's price rises or falls in a particular region for almost a certain amount of time, it could indicate that trend changes are happening.
Portfolio manager's philosophy on trading cryptocurrency: "If you invest in Bitcoin, don't try to make money by chasing. But when the price is good."